Haryana's first dry eye treatment centre of excellence
Only clinic in Haryana, to offer latest IPL treatment for dry eye.
Safe & effective, take advantage of IPL and transform your life.
"Having redness, burning sensation, tired dry eyes is very common. Being common and being normal are not same"
85 % of patients have benefitted with this latest treatment for dry eye. It's your turn NOW !
Dry eye is an extremely common condition, in which the naturally produced tears are not able to provide adequate lubrication. If untreated it can become permanent.
Dry eye causes stinging, burning, uncomfortable, foreign body sensation sensation. You can also have scratchy feeling or feeling of something stuck in the eye.
Dry eye is commonly seen in, People working in Hot and dry weather and air conditioned offices. Exposure to excessive pollution can also cause dry eye. 
Dry eye is also seen commonly after looking at computer/ mobile  screen for prolonged period.
 Treatment of dry eye involves use of eye drops, Lubricating eye gels, Eye Masks and wipes.
Eye-Light for Dry Eye is the latest & effective treatment, which uses Intense Pulsed Light (IPL), Low level light therapy (LLLT) to target specific glands and increases/unblocks their natural secretion
we offer the latest dry eye diagnosis and treatment available in the world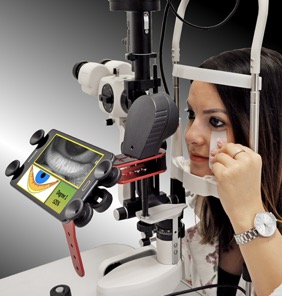 Meibography is imaging of Meibomian glands which are present in your eyelids.
Meibomian Gland Dysfunction or MGD is assessed using Meibography.
Knowing the Severity of MGD is necessary for formulating treatment plan.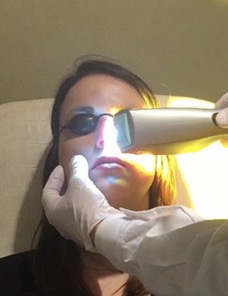 Intense Pulsed Light (IPL) for dry eye
IPL is the latest treatment for treating dry eye due to MGD. it uses broad beam of light to stimulate the smooth muscles of Meibomian glands.
Five pulses of light are given below each eye. The duration of this painless procedure is 5 mins approx.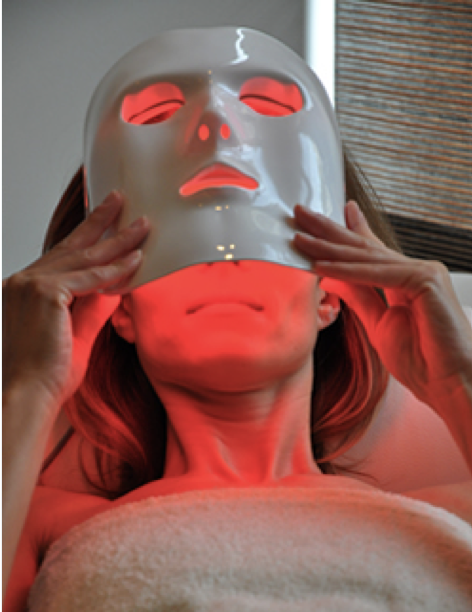 LLLT or Photobiomodulation for dry eye
Photobiomodulation or Low Level Light Therapy involves use of specially designed mask to treat both eyes at the same time. 
This helps in liquifying the clogged secretions and opening of the Meibomian glands.
This painless phase is of 15 minutes.
MGD and Dry Eye treatment with IPL
IPL effectively treats dry eye due to meibomian gland disease (MGD). Patients may require 1-4 treatment sessions depending on severity, with 85% noticing a significant improvement after the first session.
IPL is a safe, chemical free, all natural procedure to treat dry eye due to MGD.
it utilises pulses of light and heat to unblock the Meibomian glands. 
Feeling of warmth after the procedure is normal. Rarely, dark skinned people may develop superficial burn or depigmentation due to heat which is treated using topical creams and ointments
Don't Suffer, take the IPL Treatment today..
Find us at these locations