Team of Super – Specialists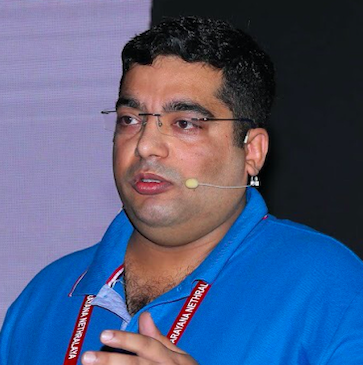 Dr. Vishal Arora is one of the highly recommended Eye Specialist in Gurgaon. He did his post graduation in Ophthalmology from Dr. R. P Center for Ophthalmic Sciences, AIIMS, New Delhi (India's top medical institute) and later joined Narayana Nethralaya, Bangalore as fellow in Cataract and Refractive Surgery. He gained tremendous amount of experience in the field of Ophthalmology and later, along with his wife Dr. Anshum Aneja Arora, founded Aro Health Multispeciality Clinic, a wonderful initiative to provide best pulmonology and ophthalmology services to patients in Gurugram.
Dr Vishal Arora's super-specialization is in sutureless cataract surgery and refractive surgery (LASIK) and Dry Eye. He has been invited to speak as Faculty at various National & International conferences on the latest advancements in fields of Cataract Surgery, Refractive Surgery (LASIK) & Keratoconus. He has numerous papers published in top journals around the world. His special area of interest is Keratoconus and it's management and for that he has given Instruction courses, Paper/Poster presentations at many National and International conferences.
Dr. Vishal Arora is lifetime member of American Academy of Ophthalmology (AAO), European Society for Cataract and Refractive surgeons (ESCRS), All India Ophthalmological Society (AIOS), Haryana Ophthalmological Society (HOS), Gurugram Ophthalmological Society (GOS).
He has started Haryana's first dedicated Dry Eye Clinic which offers latest Intense Pulsed Light treatment (IPL) for dry eye . This is the only clinic in Haryana offering latest and best treatment for dry eye.
Currently he has his OPD and operates at top hospitals like Fortis Hospitals & Artemis Hospital in Gurgaon along with his personal practice at Aro Health Multi specialty clinic and Aro Health Eye Care & Laser Center. He is among the top eye doctors in Gurgaon.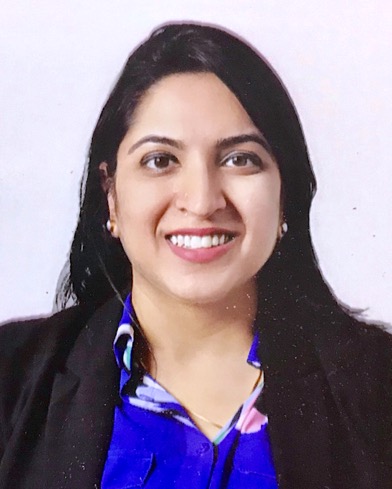 Dr. Anshum Aneja Arora is a qualified , board certified Pulmonologist (Chest specialist) in Gurgaon. Dr Anshum completed her D.T.C.D and D.N.B in the field of Respiratory Diseases. Dr Anshum has been awarded the prestigious Dr.  M. Santosham Gold Medal for excellence in her subject by the National board of Examinations, New Delhi. 
She is a lifetime member and fellow of the  American College Of Chest Physicians (F.C.C.P) and is one of the very few pulmonologists in India to have qualified the European Diploma in Adult Respiratory Medicine which is a symbol of global excellence in the field of respiratory medicine  (Pulmonology).  She is also a lifetime Member of Indian Chest Society and European respiratory Society. 
She is a certified sleep specialist (Somnologist). She is a trained Allergist and has the special interest in Allergic Lung Diseases, Tuberculosis, Smoking Induced Lung Disorders and Asthma Management